(Page updated April 2019)
When I play with a band, I am usually stuck on one instrument, and one style of music, but on a one-man gig, I play most kinds of music, including 90s, 80s, 70s, 60s, 50s, 40s, 30s, 20s, Acoustic Guitar, Banjo, Balalaika, Bouzouki, Carols, Cocktail Piano, Drums, Edwardian, Eclectic, Electric Guitar, Hymns, Demos, Folk, Instrumental, Jazz, Keyboards, Lessons, Modern Ballads, Orchestral Imitations, Organ Clubs, Original Compositions, Recording, Rock Blues, Techno-Rock, Traditional, Victorian, Vocal &c..
It is impossible to give a short answer to that eternal, infernal question "what kind of music do you do?" because my strength is not in being pigeon-holed to any one instrument or type of music, it is the fact that I can offer over a century of musical styles in one act… in fact more variety of Instruments and Musical Styles than you've ever heard anywhere from just one Musician!  Options range from a portable outdoor set-up, with no mains supply needed, to a stage full of instruments.  Click on the heading to view my Repertoire page.
If you like a lot of reading, open the "Music Menu" then sit back and read on.  Otherwise, click on the many other picture links below, the first group is SOLO performances, then some with pre-recorded BACKINGS, then MULTITRACK RECORDINGS in which I play all the instruments, except that the drums are mostly electronic. Then there are DUOS and larger line-ups.  For copyright reasons, some of the demos are improvisations, or original compositions, rather than well-known tunes.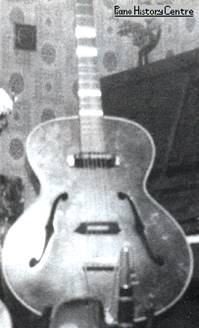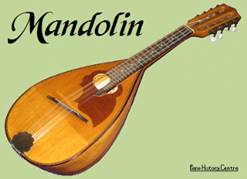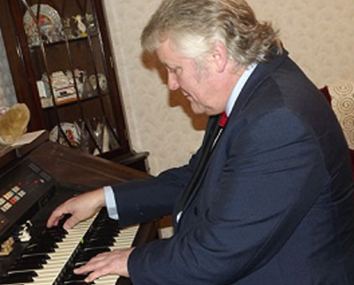 +BACKING>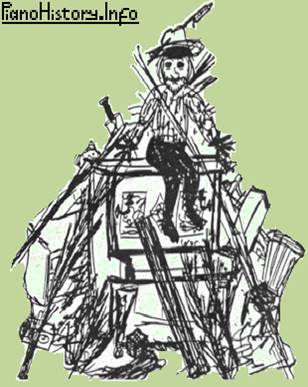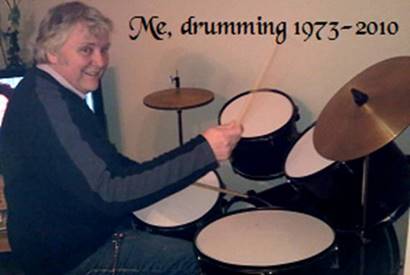 MULTITRACK>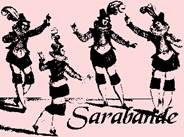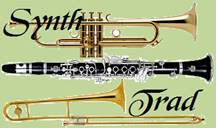 DUOS>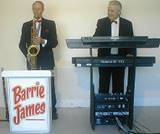 Past>


 LARGER LINE-UPS>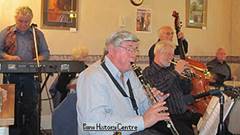 Tel. / Text 07969 778428
I don't have to play just one instrument or one kind of music all night, most audiences have a variety of ages and tastes.  I was playing in a bar, some French people came in, so I played French jazz guitar.  Italian people – Italian tunes on mandolin.  Russian people - Russian songs on balalaika.  Old people - old songs.  Young people – modern ballads and Techno-Rock.  Think of this page as being like a menu in a restaurant:  There is plenty to choose from, so just because there is Italian listed, you don't have to eat it, and if you don't want rock with it, that is your choice.  Some of these tracks are rescued from battered old cassettes or reel-to-reel going back to the sixties, or even phone recordings.  Most are not studio quality, they simply demonstrate what I can do on various instruments, sometimes I play all the instruments you are hearing, and there are also recordings of things I have done in the past with other people.
"On Saturday night, I went for a meal at the Hotel Victoria, and I was interested to see that there was a pianist, but I was totally unprepared for the impact that his music would have on the whole experience.  Every hour or two, Bill Kibby would start with relaxing yet intriguing arrangements of some recent tunes, then go backwards through my lifetime and beyond, to Victorian songs and some which I imagine were Georgian, but these were not stuffy classical dirges, they were bright, vibrant songs that stimulated good-humoured debates between staff and customers about what they were called, when they were written, who recorded them etc..  It was a lovely meal, and when I got home, my brain was still buzzing with the stimulus, and I couldn't escape the impression that Bill had peered inside my brain, and played every one of my favourite tunes.  Incredible!" – Janet
In recent years, I have been involved in providing music for people with memory problems, because music has a wonderful way of stimulating memories when other things fail.  In Lincolnshire, I played for "Memories Matter".  I asked them for requests, and a man who came with his carer, and this man who rarely speaks at all began singing the verse to "My old man's a dustman" so I did it, and he came out in front of the audience and sang the whole thing!  In 2016, I did a recital at Great Yarmouth Minster, on a mixture of instruments, in aid of the organ fund, and was delighted to hear that I produced larger donations per person than other players.  I was back there in August for a different kind of gig, appearing alongside a soul singer, before my own spot on piano, mandolin, bouzouki and guitar.  Click on the Minster link.
KEYBOARDS
As any woman will tell you, men are hopeless at multi-tasking, so when I am on stage, playing any 2 of 3 keyboards, pressing buttons to select different sounds, starting and stopping the electronic rhythms, playing bass pedals with my left foot, operating two pedals with my right foot, and keeping an eye on the prompt screen to decide what song to do next, I can cope, but when I add singing to the equation, I find that the lyrics can sometimes get lost, so I often do something less ambitious when I am singing, such as pre-recording the backings on keyboards, and playing some other instrument.  Interestingly, there are certain multi-tasking combinations that I find almost impossible, such as singing while I play bass, or playing bass pedals with a stringed instrument.  I'm not saying I can't do it, but it is not up to the standard I aim for.
"The sounds that Bill gets from two keyboards are beyond imagination" – Sarah
"This is like the modern equivalent of an orchestra, wonderful!" - Fran
MULTI-TRACK RECORDINGS
People often ask which is my favourite instrument, I have always said "the tape recorder", because (like Glen Miller) I am not content to play one instrument, I want to play the whole band.  Of course, tape has been replaced by various other media now.  Here are some multi-track recordings in which the drums are usually electronic, but I play all the keyboards, guitars and bass, so they simply demonstrate the fact that I can play one of several instruments, as part of a band.
If you need someone to make up the numbers in a band, I can usually find something useful to add to a line-up, and it has sometimes been said that when I stand in for a musician, I play better than the (rehearsed) regular guy.  I used to play in a jazz band, and the line-up varied, depending on who was available that day, so I might play one of several instruments.  Combining comments from several musicians, it seems they really liked the rhythm section when I played bass, but the other pianist couldn't do intros like I could, and had to have everything written down.  They said the other guitarist didn't provide a solid rhythm like I did, and although his solos were good, they were only single notes, with no chords or harmonies.  I think it is fair to say my drumming is pretty average, and I was regarded as the third best vocalist, but the best banjoist.  Recently, members of a jazz band thought it was remarkable that in my banjo solos, I played the melody AND the chords.  That's what the G banjo is designed for.
"I couldn't believe that Bill could just stand in at an hour's notice and lead the gig so well on guitar" - John
THERE'S A LOT MORE MUSIC BELOW, AND PLENTY TO READ TOO…
REMEMBER - SMALL VENUES DON'T NEED A MUSIC LICENSE NOW!!
Imagine you are planning an event where people arriving will want to chat to friends and relatives they haven't seen for years.  Music needs to be in the background, to add to the cheerful, friendly atmosphere without drowning people out.  Then, you sit down for a meal, and music can aid digestion and help you relax, but it must avoid intrusive vocals, or be too fast, or have heavy drum beats.  Later, you may want to dance and sing, and a range of ages demand a range of music.  Your 90-year-old relatives were brought up on songs from the First World War (1914-1918), or earlier, but youngsters want something more modern.  Who can deal with this and everywhere between?  I can!  Often, I arrange a programme of music to suit the occasion, going through 50 years of music for a Golden wedding anniversary, or 90 years of music for a 90th birthday.  Recently, I played for the Bury St.Edmunds Organ Club, a most enjoyable evening where the oldest member of the audience was born in 1918, so I started with music from that year, and worked through the century for the first hour.  There were so many requests, I couldn't fit them all into the second hour! 
They said "I don't think we've ever had anyone so versatile play for us"
BANJO WITH THE DIXIE DAZZLERS
Having moved to Lincolnshire, I have been playing banjo and piano with the Dixie Dazzlers, headed by Dave Brocklesby on trombone, and you can sometimes hear us at jazz clubs and other venues.
I used to play with the Footwarmers Jazz Band  at Con Club, Beccles on the last Sunday of each month.  In 2017, I played piano with them at the George & Dragon, Thurton.
MUSIC INDOORS, OUTDOORS, ANYWHERE!
Now that I have a PA system that doesn't need to be plugged in, I can play anywhere, I am not always chained to a mains supply, so that is very handy for garden parties…
"Dear Bill & Barrie, Thankyou for your lovely music, it made the
afternoon a special time, a little ray of sun in a grey day!" - Margaret
In June, I played guitar, banjo, vocals and keyboard at another garden party, for the twinning association.  Interestingly, although there were modern tunes and French tunes, one of the songs that went down so well with the French visitors was "My Bonnie lies over the ocean", which was already well-known in 1865!
I have always played several instruments, but back in the seventies, I was mainly an organist, working for an organ firm doing demonstrations and concerts, and was Secretary of the Romford Hammond Organ Society.  As the demand for organists dwindled, I spent more and more time playing relaxing piano in restaurants.  In recent times, gigs have included regular piano, but also playing bass in a blues band, keyboards, guitar or banjo in a jazz band, accompanying singers and solists on keyboards, organ for organ clubs, drums for church services, and guitar and vocals with pre-recorded backings at garden parties.  The ideal for me is to combine all these in one performance, playing a wide variety of musical styles on a number of instruments, but I have so far been unable to find a resident post where this is possible.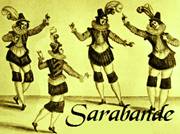 I enjoyed performing a one-man multi-instrumental show for Lowestoft & District Organ & Keyboard Club at Parkhill Hotel.  They are used to seeing organists, rather than a stage full of different instruments!  In 2013, I played for Great Yarmouth Keyboard Music Club on piano, guitar, organ, banjo, keyboards, mandolin and vocals, half the evening was devoted to audience requests, and I enjoyed a good laugh with the audience as a bonus. 
"I loved everything you played!" - Val
In 2017, I did an evening of international and multi-instrumental music for the Twinning Association at Christchurch, Great Yarmouth.  I took 2 keyboards and 7 other instruments, in addition to the piano and organ that were already there.  To celebrate the association's beginnings, I compiled an hour of music from 1956, with support from Beth to save me learning all those lyrics!  The rest of the evening was devoted to wide-ranging audience requests. 
"Beth and Bill Kibby-Johnson entertained us, their vocal and musical talents were thoroughly enjoyed and appreciated by the audience, who also helped to raise the magnificent sum of £280 for our funds. Many thanks to Bill & Beth." – Hilary
In 2014, I played keyboard for the Hollwood Ball at Shepperton Film Studios, in aid of Ehlers-Danlos Syndrome, a cause which is very important to us, because several of our family members suffer from this mysterious, painful and debilitating illness.  Buddy Greco was the star attraction, he began singing the year before I was born!  Photo courtesy of http://www.mach6media.co.uk/
PIANO
WARNING!  This product may cause drowsiness.  If affected, do not drive, or operate machinery.
As a pianist, I tend to play slower, relaxing piano - arguably "Cocktail Piano" - (as demonstrated on the picture links) unless I have a rhythm section with me.  The only complaint I hear from audiences when I'm playing in restaurants is that catering is such a noisy business these days, and all the hissing and clattering interferes with the music. 
The manager shouted "Bill, would you mind playing some wrong notes so that people know we have a real pianist" so I gave a short imitation of Eric Morecambe's arrangement of "Honeysuckle Rose".
"Wonderfully fluid, liquid sounds flow from the piano when Bill is playing" – Carol
"Bill's piano playing is so good, I don't know why he bothers with those other instruments" – Rod
 "Bill's playing turned a nice meal into a wonderful evening" – Rachel
"It was a lovely meal, but the piano made it perfect!" - Elsie
"The food was good, but the music was even better" - Eddie
 "Bill's piano playing is relentless, but in a good way!" – Paula
(Lowestoft Journal)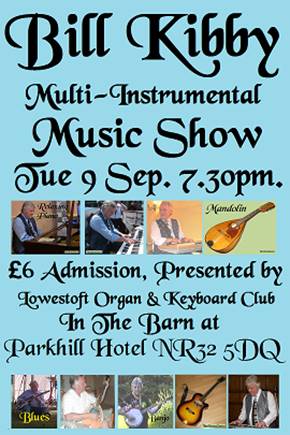 The shortened versions of original compositions below demonstrate a style that could easily slot into a classical or choral concert.
For the Rotary gig at Parkhill, I provided a 5-piece jazz band in which I sang lots of cheerful, light-hearted songs from the twenties and thirties, and played banjo or guitar. 
"People kept coming over to tell me how wonderful the band was!" - Kenny
We came back again in the following years.  "BILL KIBBY AND HIS MOST EXCELLENT MUSICIANS ~ THEY WERE THE BEST ~ WE ARE SO LUCKY TO HAVE SUCH A VERSATILE AND BRILLIANT BUNCH OF PROFESSIONAL PEOPLE WHO KNOW WHAT IS NEEDED ~ THEY WERE ABSOLUTELY BRILLIANT. THOSE OF OUR ROTARY WITH WHOM I HAD CONVERSATION ALL AGREED THAT IT WAS A REALLY BRILLIANT SOUND ~ NOT TOO LOUD, JUST DEAD RIGHT. THANKS BILL, SEE YOU AGAIN NEXT JULY 5th!"
AND BANDSTANDS STAND ABANDONED
It had long been a topic of great annoyance and frustration to local musicians that little or no work was available on the bandstands in various parks and other venues around Yarmouth and Lowestoft.  Since the Hillsborough disaster, parks that are often crowded with people suddenly come under a completely different set of Health & Safety rules when musicians turn up, and fire wardens have to guard every exit, just in case the grass catches fire!  It may seem like good news that one council is now offering dates for the bandstand, but...
1. They are not going to pay the musicians.
2. There is no electricity supply available.
3. If you want to pass the hat around, or sell CDs, you will have to pay for the privilege of playing for nothing, and buy a Street Collections Licence, something that simple buskers do not have to do.  I think I'll do more busking!  It sounds simple, and although the local councils try to make it seem far more complicated than it is, the police have no problem with buskers.  Let me know if you want a busker for your event. 
Every December, Beth and I provide Christmas songs and carols in various local venues, although the phone recording caught less of us, and more of the audience having fun.  In 2012 at the Pub on the Prom, the response was so great that we had to go through the whole list, and an hour's spot somehow became three-and-a-half hours!  We were back there on Christmas Eve 2013, and once again had an enjoyable gig going through the Christmas alphabet of songs and carols.
As if it wasn't bad enough having discos taking work from real musicians, there is now a new innovation, the SILENT DISCO, in which people turn up to play their own choice of music on headphones, dancing to separate music at the same time… silently!  They don't even pay a disco!
TYPES OF MUSIC & EVENT
Midweek Fund-raising, Ballads, Ballroom, Cabaret spots, Christmas songs and carols, Classical & Opera themes, French, Hymns, Italian, Jam sessions, Jazz (various styles & line-ups), Latin American, Live Music Quiz, Modern Ballads, Music Hall, Old Time dancing, Relaxing Piano, Rock Blues, Russian, Sing-along, Techno–Rock.
PERIODS OF MUSIC
1900 songs and tunes ranging from the 21st century all the way back to King Alfred!  Often arranged to go back and forth in time, such as 40 years of music for a 40th anniversary, or 90 years of music for a 90th birthday.  If you have a month to spare, I can offer 40 pre-Victorian, 100 Victorian, 45 Edwardian, 50 from 1911 to 1919, (including World War I)  over 100 each from the Twenties, Thirties, and Forties, over 200 from the Fifties, over 500 from the Sixties, over 200 from the Seventies, plus Modern Ballads and Techno-Rock.
JAM SESSIONS
Bill, Harry Buck, Brian Bryant, Tim Rencontre, Sheila White, John King, Louis Barfe, Bill, Jim Brown, Claire Hamburger, Bill,

Rob Weston, Chris Simpson, Dave Will, Talitha Cole, Pete Pease, Jan Long, Barrie James, Terry, Stu Gooch, Bill, Barney, Percy
I often took part in local jam sessions around Norfolk and Suffolk, or organised them, as I did for the one at bottom right of this picture, in St. George's Park, for the Centre 81 charity.  One thing that put the "Great" in Yarmouth for me was having 3 good bass players nearby, Mick Betts, Gary Rix and Stuart Gooch, who can be heard on some of these tracks.  Jam sessions can be a lot of fun, although they are less controllable, harder to record, and there is no way of knowing who will turn up, or what kind of music they will play.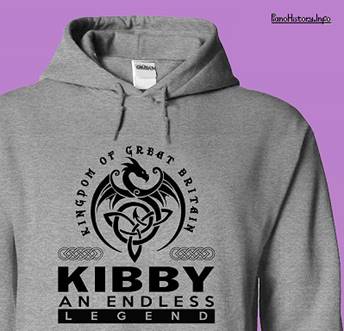 OTHER LINE-UPS
Duo, Trio, Quartet, Quintet, Sextet, Septet, etc., or why not try a One-Man Multi-Instrumental show.  Remember, the more musicians, the more limited the range of musical styles becomes.

VOCALS
Back in the sixties, it was still quite normal to play pop songs instrumentally, but now people usually like to hear songs sung, rather than just played.  Wind players often laugh about other musicians looking grumpy, that's easy to say when you have something stuck in your mouth, but it is sadly true that when I am playing, all my concentration goes into the music, and my face often sinks into a distinctly vacant expression, all too often at the precise moment when someone takes a photo…

That in itself is reason enough to sing, and talk to the audience, to remind my face muscles to take some responsibility, and demonstrate that I am really so amused by life. 
Another point is that because my upper lip is quite long, my teeth tend to hide away, and if I try to bare them, it can so easily turn into a leer.  I spoke to a musician who has the opposite problem, his upper lip is short, and people tell him off for smiling when he isn't!
 "Bill's singing took me back to Matt Monro" - Edie
STRAIGHT GUITAR SOUNDS
It is difficult to get any respect as a guitarist nowadays, everybody and their brother seems to play one, so if I say I play guitar, the response is often "so do I", unless they actually hear me play.  I wouldn't argue with the theory that someone who only ever plays guitar might become a better guitarist than me, but I gain a wider picture of the music, and cannot resist picking a particular instrument to suit a particular style of music.  Using a stereo guitar also adds to the range of sounds available, and it can sound like two guitars playing a duet.
"Blue Monk" (Arr. Kibby)
Can someone PLEASE tell me the name of this?
"Bill's guitar playing is TOO SMOOTH!" - Nigel
"I never thought I'd hear jazz guitar like that around here!" – Ed
ROCK GUITAR SOUNDS
Let's face it, while some of us are excited by the possibilities of overdrive and other effects on electric guitar for rock and blues, some people just don't want to hear it. 
Sometimes, I think of it as modern jazz with a guitar…  Smokin
"I don't think I could improve on Bill's guitar playing" – Pete
 "If I could play guitar, that's how I'd want to play" – David
The recordings below are of me playing banjo to my own pre-recorded backings.  Banjos are the Marmite of the music world, you either love 'em or hate 'em.  Some people head for the door as soon as they see a banjo player, others will book me specifically because they know I may easily be persuaded to play banjo, I've been doing it a long time…
BANJO
I have often played banjo in trad bands, and you must understand that banjo players are usually the bottom of the heap in a jazz band, because they usually just plunk-plunk-a-plunk on basic chords.  I had two seconds of fame in 2018, when I appeared playing banjo with a trad band on BBC Look North!  At the end of the gig, the banjo player got a separate round of applause, and not only the audience but band members too came over to congratulate me.  One said he was amazed that I played the melody and the chords at the same time.  Going back to the banjo bands of the twenties and thirties, the G Banjo was usually the lead instrument, and its tuning is designed to allow a melody note to be played as the top note of a chord, that's what it was designed for!
A poor old banjo did me a favour in the hard-up nineties, it had no resonator on the back, so the sound tended to soak into my soft frontal area, but I found a plastic stool with a round top that just fitted, so I screwed it on.  Turning up at a folk jam session with this loud but tatty old thing, I was concerned because nobody else was joining in with songs, so I asked someone, and he said "that's because we don't know how!".  Then, in walked a dapper chappie carrying a very posh, shiny banjo case with gold fittings.  He opened it to reveal a gleaming gold-plated banjo, polished it thoroughly, carefully placed it on a posh stand, set up his music stand, opened the book, operated his electronic tuner, and began to play his party piece "The Grandfather's Clock".  My scruffy old banjo was feeling a bit demoralised but, this being a jam session, I joined in, playing off the top of my head almost note-for-note what he was reading from sheet music, in the easiest key, with hardly any fingers needed most of the time.  He was not happy.  
BANJO WITH DAVE BROCKLESBY
I was booked to play keyboards on Norwich station with sax and trumpet, but hours before the gig, we were told no power was available on the platform, so having dismissed the idea of plugging into the rails, we went acoustic, my friends had to take my banjo playing on trust, and that was the birth of my…
"Bill's banjo playing is just perfect for New Orleans Jazz." – Rich
"I am not used to banjo players doing proper intros, or playing proper solos!" – Len
ORGAN
For portability and reliability I use 2 separate keyboards, but "Organ" usually means electronic organ with pedalboard, and I am an organist, I used to be a salesman/demonstrator for an organ retailer, and I ran the Romford Hammond Organ Society.  I also play pipe organs on occasions, mainly for hymns or Christmas carols, and would welcome more opportunities to play theatre organs.  Most of them in East Anglia seem to have disappeared, or are locked away, or unplayable.  I am often invited to pay to listen to someone else play, but that is rather missing the point.  
"Wastin' my time" (Kibby 1978)
"Bill is an organist with a capital O!" - Ena Baga, famous organist
 "We love Bill's organ playing, why would he want to play anything else?" – organ club
MY LEFT FOOT
When the Footwarmers Jazz Band appeared at Beccles Conservative Club in May 2013, the line-up featured MY LEFT FOOT on bass, but my friends suspected trouble afoot with the concept of someone playing bass with their foot, although I tried to explain that organists do it all the time.  A long and glittering career began in 1965, when (inspired by a theatre organist at Scarborough) My Left Foot found that (strangely) it could already do the bass parts I was hearing on pedals.  My Left Foot first performed at Berry Pianos, Walthamstow on a Yamaha organ in 1965.  By 1970, My Left Foot hosted the Romford Hammond Organ Society, and made numerous soleful appearances at organ demonstration concerts, alongside well-heeled players such as Keith Beckingham and June Nottage.  In the seventies, My Left Foot played bass with the Tony Ford Trio, including occasional medleys with guitar, but the corny guitar / pedals combination, although in step, was flat-footed, and is probably best forgotten.  In the eighties, driving a thousand miles a week meant that, apart from occasional organ club concerts, My Left Foot was demoted to clutch pedal work. 
In the nineties, My Left Foot hosted the Pakefield Organ Club, a season at Sheringham, one in Southwold, and Jazz Jams at Cantors and The Volunteer pub, as well as a toe-hold in regular monthly appearances for the Lowestoft Organ Club at the Hotel Victoria, but in a long period of illness, My Left Foot was cut to the quick, and mainly provided blanket support.  In 2008, the acquisition of a Hammond organ meant "that same old witchcraft" kicked in.  Encouraged by this, My Left Foot began going to the organ clubs again, and nailed it in a One-Man (2-legged) Concert at Christchurch in 2013.  After the rigours of a recent coach trip to France, doctors confirmed that my right foot was suffering from a nasty bout of Anno Domini, but all those years of extra exercise meant that the performance of My Left Foot was still on the ball.
SYNTHESIZER
A long time ago, I had a rescue synth but, sadly, it died quite suddenly, and I was so upset I haven't had the heart to give a home to another one yet, but I do miss the sound of its voice.  Some modern keyboards are described as synthesizers just because they can imitate instruments, but the real thing can allow you to create and personalise not just any instrument sound, but virtually ANY sound.  If you can't decide what instrument you are listening to, it is probably a synth.
Imitating a Trad Band with synthesizers etc.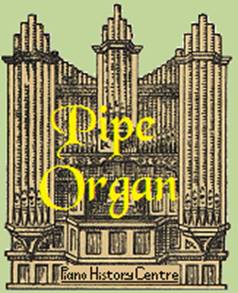 There is something about a mandolin that fascinates people, also known as a mandoline, although that sounds to me like something one might rub onto a sore spot.  It's not a pop instrument, but it is unusual, and I tend to play some light opera themes, and more familiar, popular Italian songs from the fifties right back to 1835.  On a coach tour of Italy, I was amazed to find that these tunes were still being played everywhere.  When I was playing for a street event in Lowestoft, next to a craft stall, the stallholder said, "Watching you, I can see that my mandolin teacher was quite right about a mandolinist needing to use all the fingers".  Another time, I was playing in a pub, and wondered what people would make of "Catari", but a lady right in front of me said "Thank you, that was my Mum's favourite tune".  Amazing coincidences. 
My old mandolin was made in 1896, and it was hanging on the wall while I was preparing computer-based backings to use with it.  It obviously took offence at this modern intrusion, and split wide open!
Bouzouki has to be the most beautiful of the fretboard instruments.  My original idea was to play Greek tunes on the bouzouki, but it proves to be such a useful, versatile instrument that I enjoy using it for European tunes, ragtime and much earlier music, so I play very little that is Greek.  It resembles a mandolin, and has the same solid sound of double strings, but being much larger, it has a wider range, reaching lower, sweeter notes, and the long strings give it something of a banjo quality, with a hint of harpsichord in the sound, although its playing technique is nearer to 12-string guitar, so it is much better for chord work and harmonies than a mandolin.  I also enjoy playing some much older music on it.
My only problem with the bouzouki is that it has a rounded back, and I have a rounded front.
OTHER INSTRUMENTS
Balalaika, Bass, Drums, Glockenspiel, Mandolin Banjo, Ukelele, Ukelele Banjo.
The glockenspiel mainly comes out for Christmas tunes.  The very thought of a trombonist emptying large amounts of saliva onto the carpet is enough to put me off playing wind instruments, so I usually define the instruments I play as "anything you don't have to spit down".  My definition falls down when I attempt to play a fiddle, unless it's a bass fiddle…
BASS
My bass playing can be found on many of the recordings on this page, but I don't have a stand-up bass at the moment, only bass guitars.  I also play bass pedals with organ or keyboards, as described above.
In the nineties, I played bass with the Chain Gang blues band, and one of our more interesting gigs was for a Harley Davison owners' club.  A wooden stage was set up inside a large marquee, which had large metal posts that caused someone to decide "we don't need to tie it down", but just as we launched into the first number, a strong wind lifted the whole marquee, carried it safely high above the tents and the highly-polished Harleys, then placing it neatly in a convenient space at the other end of the field, looking for all the world as if it had always been there.  The band and their gear were tipped into a heap.  I wish I had the photos!
"How many other bass players can maintain audience interest
when they are soloing for the whole 32 bars?" - Chas
DRUMS
I often use electronic drums, or actually play an electronic drum kit, but I played a real drum kit on…
"Please" (Kibby 1973)
"Bill may not be the best drummer in the world, but
I am happy to have him with me on a gig" - Tony
"Beth, Thank you for all the singing you did for the Christmas services,
and thank Bill for doing such a brilliant job on the drums for us." - Judith
Military-style drums are much more difficult to imitate than they seem, and the more perfect and equal they are, the more artificial and electronic they can sound, even in a real military band.  In order to make them more human and imperfect, I had to change everything I could to make 6 snare drums sound different from each other, including re-tuning them every time, and NOT playing every part exactly the same, to create imperfections that make it sound more human.
A few years ago, I was playing Sunday afternoons at the Welcome pub in Lowestoft until it changed hands.  They never knew what instruments I would turn up with, or what kinds of music I would play, but it was an opportunity to test out audience reaction, and they came to expect the range of material I played.  Elsewhere, I remember an organist who received a standing ovation for playing one tune on a trumpet, yet there is a strange division of attitudes about being a multi-instrumentalist.  I know people who learn all sorts of related skills such as building, roofing, decorating, plumbing, gas fitting, electrics, etc..  Medical practitioners often take a holistic approach to studying the whole subject from many different angles, and vets have to do all that for many different animals, but if I explain that I have spent half a century learning to play a wide variety of music on a number of instruments, the phrase "jack of all trades" immediately pops up, with its implication that I must be a "master of none". 
I decided to call myself "Eclectic Electric" but nobody understood what it meant!
In order to function as a musician, I have to be able to please the audience, whether I agree with their taste or not, and as long as I can mix in some of my favourites, there are few greater thrills for me than the applause of an appreciative audience.  Sadly, I usually get pigeonholed as a bass guitarist for the evening, or a pianist, etc., and if people like my piano playing, it is understandable that they don't expect me to play rock guitar, so I don't get many opportunities to show the range of music I can do.  Now that I have retired from regular band work, I am hoping to do more one-man concerts. 
DUOS PRESENT and PAST
In a duo, I would usually play keyboards, accompanying either a singer, or a solist such as Barrie James, who is without doubt the best sax player I ever worked with.  Jazz swing is the area in which Barrie excels, but we have also played for ballroom and Latin American dancing.
In 1996, before I knew Beth, and after working with Kay, I auditioned eleven ballad singers, I told them I wanted goose pimples, but most of them didn't understand.  Only one achieved that goal, Laurie Atkins, who conveyed such wonderful warmth and emotion in that rich Michigan voice.  We tried to get work as a duo "Moonlight Shadow", but although the audiences enjoyed the music, paid work with romantic music is hard to find, and we gave up.
Kay was one of the most talented and versatile natural musicians I have ever known, with good tone and great phrasing that conveys so many types of mood so effectively, but she always lacked confidence, and found it to accept how good she is, in spite of the wonderful reactions from audiences.  You only have to look at some of the talent shows on television to see that some of the most talented people have no idea how good they are.
Sarah sang beautifully from the start, but she is now even better than the track you hear.
"Singing is not the same without Bill's playing" – Kay
"There are so many songs I want to sing, but
who else but Bill could I ask to accompany me?" -  Laurie
Trios (mainly jazz swing)
Jan and Barrie have worked with me as a trio, and I also offer a rock/blues/jazz trio with bass and drums.
LARGER LINE-UPS
Back in the sixties, just out of school, I was in a beat group called "The Associates" but it wasn't the famous group of that name.  The singer was Doug Hogg, but he wasn't the famous politician of that name.  He wrote "Bluehouse Blues" but it isn't the famous song of that name. 
I played a Philicorda organ (like the one above) on that scratchy 1967 demo record.  The studio destroyed the beautiful sound of the Burns Jazz bass, and we accept no responsibility for the alleged backing vocal.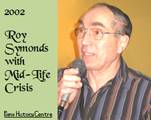 I would like to express my gratitude to Rhythm'n'Reeds, Annette Mace and Kenny Cantor for enabling me to do music in the years when I was too ill to drive, or carry equipment.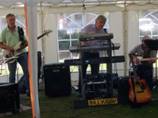 BETH
Beth is a real musician, her understanding, sight-reading, part singing, intonation and timing deserve more attention than they get, and it is a shame that our areas of music don't overlap more, so we don't do a lot of music together, but we talk the same language. 
I am so pleased that now we are in Lincolnshire, she is very much in demand for choirs on Sunday, Monday, Tuesday, Wednesday, Thursday?
Ken Brickell, Valerie Platt, Beth Kibby-Johnson & Ken Taylor  (2004)
Beth used to sing with The Beccles Singers. (2005)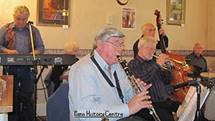 …and with Lowestoft Choral Society and Great Yarmouth Choral Society
In May 2013, we went with the twinning association to Rambouillet, where Beth was delighted to be part of a choir of 6 nations.  John Stephens' conducting for Vivaldi's Gloria was wonderful, it's a shame we can only offer fragments of phone recordings.  I don't really do posh music, so 5 days without a computer or an instrument was a struggle, but I managed to find enough piano time to stave off the withdrawal! 
MULTI-TRACKS
In 2011, I celebrated half a century of mixing and recording, and my experience in gigs, and working for various studios over the years enables me to make the best of the little equipment I have for recording now.  Most of the sounds in this 1961-1964 selection are made by my first guitar (with a pickup made by my Dad) and most are my own compositions.  I find it very uncomfortable when it involves that little schoolboy trying to sing, so these are some of my instrumentals.  My first crude multi-tracks from 1961, inspired by Les Paul, were done with a simple stereo tape deck, adapted by wrapping tin foil around the erase head, and struggling to hear what I was playing to!  (Some people think "Les Paul" is just a type of guitar!)  Mixing was somewhat hit-and-miss, and if the balance was wrong, there was no going back!

This was my recording booth in the seventies, I used a system called "Sound on sound" to add one instrument at a time (some home-made) to the existing recording.
MUSICAL IMPRESSIONS
I am sure you have heard impressionists trying to imitate people's voices, and that is very much the kind of thing I enjoy doing for fun with instruments sometimes.  Orchestral imitations…
"Countersail" (Kibby 1995)
"September in the rain" (Arr. Kibby 1996)
"Daybreak" (Kibby 1997)
In the nineties, I was using a little Sinclair Spectrum ZX computer for serious, worthwhile purposes, while others were chasing invaders.  One of Clive Sinclair's amazing hidden features is the facility to be able to write up to 8 monophonic tracks of music that it will then play by plugging it into a MIDI keyboard, ideal for backings, or bass-and-drum tracks.  Because it is a program rather than a recording, a short track can be made to repeat indefinitely, with all sorts of variations that make each run seem very different.  All this was achieved with less than a twentieth of the memory space used by the document you are reading!  Here is part of a ZX arrangement of the Grandfather's clock.  This particular clock work was written by Henry Werk way back in 1876, and is still being taught to nursery children, so it will continue to be well-known in 2076.  Imagine if you wrote a song now, and it would still be popular in the 23rd century!
Knockin – A backing arrangement played by Sinclair computer!
Guitar and keyboards with Kim Carter.  The bass and drums are by Sinclair ZX!
MY MUSICAL BACKGROUND
These are family party groups from the sixties, where 8 or 10 family musicians used to gather, often around Gran's piano, and play a variety of popular songs stretching back to the twenties and beyond, with no bits of paper, or discussion of notes, chord names or keys.  To us, parties were not about silly games or discos, but LIVE music!
BERT KIBBY
Click on the picture to hear my Dad playing banjo back in the seventies, with me on the piano.  Dad was an all-round musician who played most instruments to some degree, and he was one of the best plectrum banjoists I have ever known or heard anywhere, one of the few players who knew how to make a banjo seem like a complete instrument, with chords and harmonies that seemed impossible on just four strings.  Unfortunately, he never received the recognition he deserved, and made his living as a sawyer, a job which (before Health & Safety) involved taking occasional slices out of his fingers, or taking the top off his thumb.  My uncle Sid is also shown, playing guitar next to the accordionist in the lunchtime jam at Spencer Press, while on the left of that group is a bass that Dad made. 
I came up with the idea of playing Dad's banjo at his funeral.  It has a crudely-cut piece of plywood where the beautiful rounded back used to be, he carved it about, made holes for microphones, painted it brown, and put plastic over the inlaid mother-of-pearl and ebony fretboard.  It looks a mess, but it still sounds like a good banjo, with the same skin he put on it in 1922, and it sums up Dad's functional approach to life.  For the funeral, I looked through a list of songs he would have played from the twenties and thirties, they were mostly happy, jolly songs, not ideal, so I settled for "I'll see you in my dreams" as being the most suitable.  I had planned a little speech, but my mouth didn't seem to work, so I just played.  The whole church erupted in tears, not the effect I usually strive for with audiences, but that became "Bert's song" and members of the family phone up and say "Did you hear Bert's song on the telly?"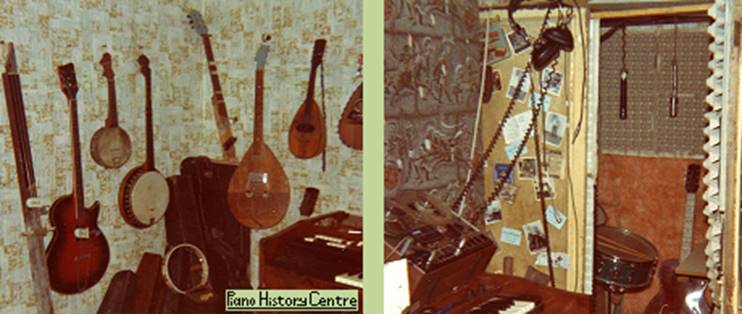 DAVE WILL and I often talked about doing music together, but were rarely seen on the same gig.  Not to be confused with various other musicians of the same name on the internet, Dave was an amazing musician, a shy, honest, gentle, caring, humble man who never quite seemed to realise just how good he was at music.  Just before he moved to France, he came round, excited to play something on my guitar, and I hurriedly pressed the record button.  We talked about putting it into more of an orchestral setting, rather like a guitar concerto, then he went off to pursue his dream.  Two or three years later, my Christmas card prompted a call from his neighbour to say that Dave had died a few months before.  The orchestration is not done, but you can click on the picture to hear his "legacy" just as he played it that day.  All first takes, nothing edited out.
LIVE MUSIC?
The definition of "live music" has changed a lot since the sixties, it seems to imply the use of musicians although, like many people, I sometimes use electronic keyboard rhythms or pre-recorded arrangements to augment my solo playing.  In recent times, the term "musician" is a mystery to some youngsters, ("show us some magic tricks mister!") and what is advertised as "live music" often turns out to be some bloke singing with second-rate backings downloaded free off the internet, and not a musician in sight.  I pursued this matter with Trading Standards, but they inform me that from a legal standpoint, this is still regarded as a "live performance".  The law as it stands in this country means that a disco can buy a portable PPL license that allows pre-recorded music to be played anywhere, and some people use this license as an excuse to perform live vocals or karaoke in unlicensed venues.  THIS IS ILLEGAL.
Sadly, the same audience in the same building is often denied access to real, live music performances by musicians and singers because musicians aren't allowed to buy a portable license.  Since the Hillsborough disaster, stringent fire regulations have been applied to live music venues, making it a difficult and expensive thing to obtain a live music license.  Even a pleasant public park suddenly becomes a terrifying fire hazard when musicians arrive, and we have to employ wardens in case the grass catches fire.  What nonsense!  Who decided that musicians and singers are more dangerous than discos?  And what chance do musicians have of earning a living while venues continue to find it so much easier and cheaper to use a disco?  In spite of the popularity of programmes like "The X Factor", the erosion of live music is not just a British problem, it certainly applies to Italy, France and Spain, if not all countries. 
"Bands" don't seem to have musicians anymore!
Another little dodge is that live music may not require a license if it is judged to be "in the background" – seen and not heard?  It must not be loud, must not be advertised, and must not be "entertainment".  I would love to know how this can possibly be defined in law, but some venues are now tending to want musicians to be on view, but hardly heard against 150 people chattering.  They can't seem to grasp the idea that musicians respond to the sounds they make, and if we can't hear ourselves, we can't play.  Personally, I can't imagine a world where musicians must not advertise, and must not be entertaining!
GOOD NEWS!
Legislation to de-regulate small live music venues became law in March 2012, (just in time for my 65th birthday) simplifying live music performances.  The Live Music Bill, which will remove much of the bureaucracy imposed by the 2003 Licensing Act, was passed by the House of Lords on Friday 27 January 2012.  Having already been passed by the House of Commons, this means that the bill was ready for the Royal Assent in March 2012.  The Bill deregulates certain live music venues, notably pubs and clubs, although PRS licences still apply.  Venues capable of seating under 200 people who present live music between 8am (in the morning!) and 11pm will not have to apply for a licence.  Lord Clement-Jones, the sponsor of the bill, said that 'This is a modest bill but one which I believe will have a major impact on the performance and enjoyment of live music, the livelihood especially of young musicians and the viability of our pubs and clubs'. 
I am still waiting for the "major impact".
Louis Barfe, music historian and radio presenter, says "I trundle along frequently to jam sessions with Bill Kibby-Johnson, my endlessly versatile ex-neighbour.  When not playing any one of a thousand instruments, Bill is an authority on the history of piano making, as can be seen from his website."
 "I couldn't believe Bill could just walk in, front the band at half an hour's notice,
and lead the gig without rehearsal" - John
 "I can't understand why Bill is not famous" - June
 "Bill is so versatile, and all without any sheet music!" - Angie
"Bill's playing is verging on genius, he IS the band" – Ian
"Having been told how well Bill plays all these instruments,
I was quite nervous about playing on a gig with him" - Barbara
"You've been doing this a very long time,
and practising a lot, haven't you?" – Dennis
"Bill's the best musician in town, he's got it all" – Dave
Without donations, I will be fine, but our collection may not survive.  If every visitor to this site made a donation, we would be able to add more displays to our museum building, and much-improved facilities for research within our own archives.
Pianogen.org panio paino pisno pinao piano history museum